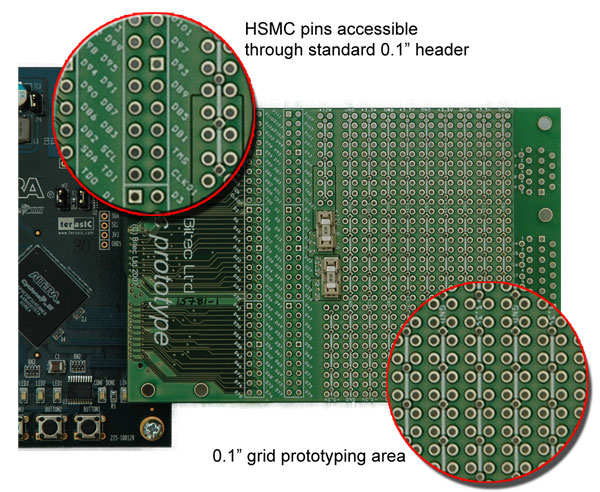 Features

4-Layer PCB with matrix of 0.1" pitch spaced holes
Convenient +3.3V, +5V and GND marked access points throughout matrix
Fan-out of HSMC connector pins
Fused +12V and +3.3V supplies for added safety
High quality, 4-layer, FR4 PCB with plated thru holes


 
The Bitec HSMC prototype board provides an elegant and economical solution for prototyping circuits and testing them together with the latest Altera FPGA development kits. The board provides access to the complete set of HSMC signals via a footprint of standard 0.1" pitch headers. The HSMC power pins are accessed via fuses for added security. The main prototype matrix comprises a 0.1" grid interleaved with +3.3V and GND access points. Footprints for commonly used 25-way and 9-way d-type connectors are included on the board.