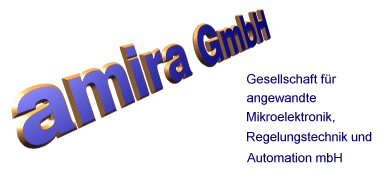 News from amira:

A second-hand Inverted Pendulum is up for sale:
A German university intends to sell its laboratory experiment "LIP100 Inverted Pendulum" incl. PC-software (MS-DOS), PC-adapter card, source codes, electrical and mechanical disturbance module. The Inverted Pendulum was manufactured in 1991. The laboratory experiment LIP100 is the precursor of our today's product "PS600 Inverted Pendulum". The laboratory experiment is in very good condition. We recommend the purchase of this "Inverted Pendulum". Please send us an email amira GmbH
if you are interested. Please take further technical information from our Brief Description and the Technical Data. The documentation for the laboratory experiment is also available in English.

The software of our laboratory experiments is continually switched over to WINDOWS versions. We offer inexpensive updates for our customers with DOS software. The following laboratory experiments can be delivered with WINDOWS Software:

A Modular Adapter Box is available for the Electrical control valves, which we had already announced as extension kits for the "Tank-Systems". The Adapter Box together with the PC plug-in card DAC98 is a practical solution for the connection of the electrical control valves to a PC.